Sea Lion Island, Falkland Islands
To search for discounted cruises that visit or depart from this port, please make your selections in the Find a Bargain box on the left and click "Show Me the Deals!"
While Sea Lion Island is known for its sea lion population, it is also home to approximately 95% of the elephant seal population in the Falkland Islands. Due to the proximity of these two species, as well as nearby penguins, Sea Lion Island is a one of the best locations to see orcas in the surrounding waters.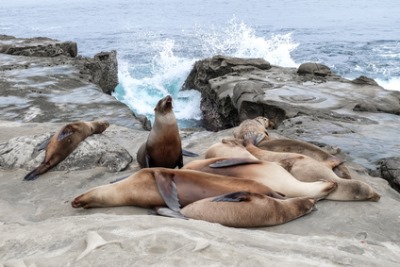 Language: English
Currency: Falkland Pound (FKP)
Sea Lion Island, Falkland Islands Weather
Jan
Feb
Mar
Apr
May
Jun
Jul
Aug
Sep
Oct
Nov
Dec
Average
51
52
49
44
40
36
37
38
40
43
47
50
Jan
Feb
Mar
Apr
May
Jun
Jul
Aug
Sep
Oct
Nov
Dec
Average
11
11
9
7
4
2
3
3
4
6
8
10
Jan
Feb
Mar
Apr
May
Jun
Jul
Aug
Sep
Oct
Nov
Dec
Days
27
24
25
27
25
22
22
21
21
24
26
26
Jan
Feb
Mar
Apr
May
Jun
Jul
Aug
Sep
Oct
Nov
Dec
Percent
82
81
82
85
86
87
86
86
85
83
80
79