Petropavlovsk, Kamchatka, Russia
To see discounted cruises that visit or depart from this port, use the Find a Bargain box on the left.
Established in 1740, Petropavlovsk is one of the oldest settlements in the Russian Far East. Today it has a population of about a quarter-million people, most of whom are active in the fishing industry, which provides most of the Kamchatka Peninsula's livelihood. Spend the day exploring the several dachas, a Russian Orthodox church, local monuments and the Petropavlovsk Museum.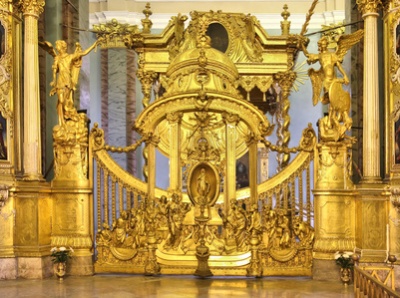 Language: Russian
Currency: Rubles (RUB)
Petropavlovsk, Kamchatka, Russia Weather
Jan
Feb
Mar
Apr
May
Jun
Jul
Aug
Sep
Oct
Nov
Dec
High
22
24
29
36
45
54
60
61
55
45
33
25
Low
15
17
21
29
36
44
50
52
46
37
27
19
Average
19
21
25
33
40
49
55
57
51
42
30
23
Jan
Feb
Mar
Apr
May
Jun
Jul
Aug
Sep
Oct
Nov
Dec
High
-6
-4
-2
2
7
12
16
16
13
7
1
-4
Low
-9
-8
-6
-2
2
7
10
11
8
3
-3
-7
Average
-7
-6
-4
1
4
9
13
14
11
6
-1
-5
Jan
Feb
Mar
Apr
May
Jun
Jul
Aug
Sep
Oct
Nov
Dec
Inches
2
2
2
2
2
2
3
4
3
4
3
3
Centimeters
5
5
5
5
5
5
8
10
8
10
8
8
Jan
Feb
Mar
Apr
May
Jun
Jul
Aug
Sep
Oct
Nov
Dec
Percent
68
67
65
70
73
78
83
81
76
71
68
71