Yacht Club Executive & Family Suite
Category YC2
Executive and Family Suites feature a panoramic sealed window, two beds that can convert to a double bed and bathroom with tub. Amenities include spacious wardrobe, air conditioning, interactive TV, telephone, Internet connection (at a fee), Console Nintendo Wii, mini bar and safe. (484-570 sq.ft.)
Suite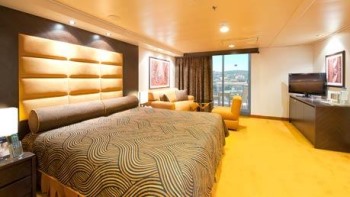 Category S3
All beds can be both single or double (on request). Spacious wardrobe. Bathroom with tub. Interactive TV. Telephone. Availability of internet connection by your own laptop (on payment). Console Nintendo Wii. Mini bar and safe. Air conditioning. Approximately 226-505 sq. ft.
Note: Most suites have panoramic sealed windows. Only the following suites have a balcony: 12204, 12206, 12222, 12226, 12231, 12233, 12247, 12253, 11009, 11010, 10007, 10008, 9009, 9010
Wellness Balcony Stateroom
Category BW
These staterooms feature two twin beds that can convert to double bed and bathroom with shower or tub. Amenities include air conditioning, spacious wardrobe, interactive TV, telephone, Internet Connection (at a fee), mini bar and safe. (Stateroom: 225 sq.ft. including balcony)
Treat your body and soul to a unique wellness experience on an MSC cruise dedicated to health and fitness. The exclusive benefits of the Wellness Experience powered by Technogym include privileged access to dedicated, modern fitness equipment and amenities, a one-to-one health check-up with the MSC doctor and one-to-one Inbody analyser test with your personal Technogym-trained Master trainer, not forgetting a selection of fresh, healthy food and drink options. Enjoy a personalised fitness program in various indoor and outdoor locations, supported by the Technogym Platform & App and take advantage of the exclusive shore activities dedicated to the care of your body. There is also an included laundry service for your gym gear, for a totally stress-free cruise. *This Experience will be available starting from Summer 2017.
Standard Outside with Balcony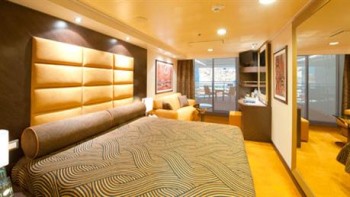 Category B2
Category B3
These staterooms feature two twin beds that can convert to double bed and bathroom with shower or tub. Amenities include air conditioning, spacious wardrobe, interactive TV, telephone, Internet Connection (at a fee), mini bar and safe. (Stateroom: 225 sq.ft. including balcony)
Inside Cabin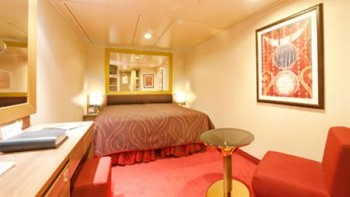 Category I2
Inside cabins feature two twin beds that can convert to a double bed and bathroom with shower. Amenities include air conditioning, interactive TV, telephone, Internet connection (at a fee), mini bar and safe. (140-258 sq.ft.)
---
Legend:

Sofa bed

Double sofa bed

3rd bed is a bunk bed

3rd and 4th beds are bunks

Connecting staterooms

Executive & family suite MSC yacht club / suite aurea with panoramic sealed window

Staterooms for guests with disabilities or reduced mobility
Deck Plan Feedback (VTG Agent Use Only)