Aldabra Island, Seychelles
To see discounted cruises that visit or depart from this port, use the Find a Bargain box on the left.
A ring-shaped coral island, or atoll, Aldabra is a World Heritage Site with five times as many giant land tortoises as can be found on the Galapagos Islands. Aldabra has the world's largest population of those reptiles, which once were common throughout the region. Guides, trained by the Seychelles Islands Foundation, will soon be able to reveal the treasures of this unique world to those who seek one of the last unexplored corners of the world.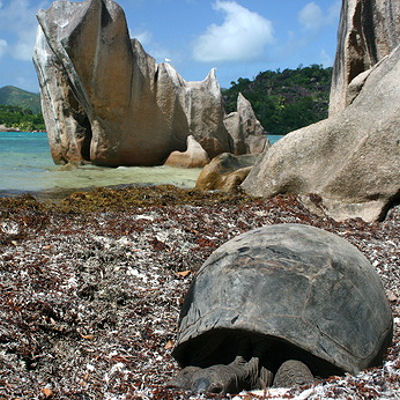 Language: English, French, Creole
Currency: Seychellois rupee (SCR)