Cambridge Bay, Nunavut, Canada
To see discounted cruises that visit or depart from this port, use the Find a Bargain box on the left.
Cambridge Bay is the largest stop for ships traversing the Arctic Ocean's Northwest Passage. The area was a traditional hunting and fishing location and has been inhabited for over 4,000 years. It is rich in archaeological history and home to all types of wildlife, including caribou, geese, muskoxen and seals.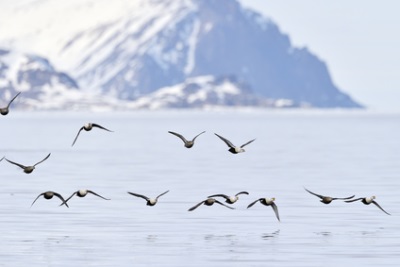 Language: English
Currency: Canadian Dollar (CAD)
Cambridge Bay, Nunavut, Canada Weather
Jan
Feb
Mar
Apr
May
Jun
Jul
Aug
Sep
Oct
Nov
Dec
High
-19
-20
-13
3
22
42
55
49
36
19
-2
-13
Low
-32
-33
-28
-14
9
32
41
29
29
8
-14
-25
Average
-26
-27
-21
-5
15
37
48
44
33
13
-8
-19
Jan
Feb
Mar
Apr
May
Jun
Jul
Aug
Sep
Oct
Nov
Dec
High
-28
-29
-25
-16
-6
6
13
9
2
-7
-19
-25
Low
-36
-36
-33
-26
-13
0
5
-2
-2
-13
-26
-32
Average
-32
-33
-29
-21
-9
3
9
7
1
-11
-22
-28
Jan
Feb
Mar
Apr
May
Jun
Jul
Aug
Sep
Oct
Nov
Dec
Inches
.2
.2
.3
.2
.3
.5
1
1
1
.6
.3
.2
Centimeters
1
1
1
1
1
1
3
3
3
2
1
1
Jan
Feb
Mar
Apr
May
Jun
Jul
Aug
Sep
Oct
Nov
Dec
Days
0
0
0
0
0
6
11
13
7
.5
0
0
Jan
Feb
Mar
Apr
May
Jun
Jul
Aug
Sep
Oct
Nov
Dec
Percent
65
66
70
76
83
77
68
73
82
86
76
70