Darien Jungle, Panama
To see discounted cruises that visit or depart from this port, use the Find a Bargain box on the left.
The Darien Jungle is a part of Darien National Park, the largest national park in Panama and a world heritage site since 1981. Forming a natural border between Panama and Colombia, the jungle is home to thousands of species of birds, such as the rare harpy eagle, as well as tapir and other exotic land animals. Although it is home to the Embera, Kuna and Wounaan indigenous tribes, the Darien Jungle is one of the wildest places remaining in Central America, and contains natural wonders and exotic treasures for the adventurous traveler.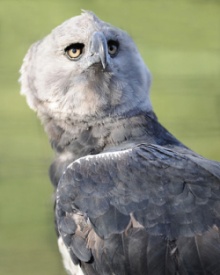 Language: Spanish
Currency: Panamanian Balboa (PAB)
Darien Jungle, Panama Weather
Jan
Feb
Mar
Apr
May
Jun
Jul
Aug
Sep
Oct
Nov
Dec
High
--
--
87
87
88
--
--
88
88
87
87
87
Low
--
--
77
78
79
--
--
79
78
78
78
76
Jan
Feb
Mar
Apr
May
Jun
Jul
Aug
Sep
Oct
Nov
Dec
High
--
--
31
31
31
--
--
31
31
31
31
31
Low
--
--
25
26
26
--
--
26
26
26
26
24
Jan
Feb
Mar
Apr
May
Jun
Jul
Aug
Sep
Oct
Nov
Dec
Inches
0
0
0
2
2
3
3
3
4
5
4
1
Centimeters
0
0
0
5
5
8
8
8
10
13
10
3