Garibaldi Fjord, Chile
To see discounted cruises that visit or depart from this port, use the Find a Bargain box on the left.
The Garibaldi Fjord is found among the Chilean Fjords in the Alberto de Agostini National Park. The mountains spread along the fjord are steep with lush vegetation at their base, and the occasional snow cap at the top. Many sea lions and a variety of bird species such as the Andean Condor and flightless steamer ducks call this place home, so have your camera ready as you travel through.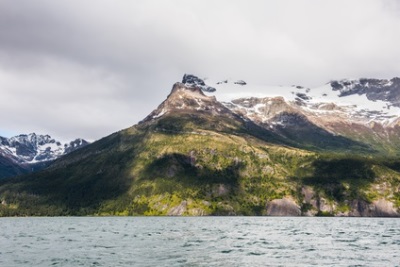 Language: N/A
Currency: N/A
Garibaldi Fjord, Chile Weather
Jan
Feb
Mar
Apr
May
Jun
Jul
Aug
Sep
Oct
Nov
Dec
Average
50
49
45
42
37
35
34
36
39
43
46
48
Jan
Feb
Mar
Apr
May
Jun
Jul
Aug
Sep
Oct
Nov
Dec
Average
10
9
7
6
3
2
1
2
4
6
8
9
Jan
Feb
Mar
Apr
May
Jun
Jul
Aug
Sep
Oct
Nov
Dec
Inches
1.2
1.3
1.9
2
2.1
2.1
1.8
2.4
1.6
1.4
1.4
1.6
Centimeters
3
3
5
5
5
5
5
6
4
4
4
4
Jan
Feb
Mar
Apr
May
Jun
Jul
Aug
Sep
Oct
Nov
Dec
Percent
79
79
81
83
83
82
84
83
79
75
74
74