Gjoa Haven, Nunavut, Canada
To see discounted cruises that visit or depart from this port, use the Find a Bargain box on the left.
Located at the heart of the Northwest Passage, Gjoa Haven is a small community of Inuit people known for their kindness and hospitality. The community rests on the flat terrain of King William Island, and during the summer, wildflowers can be seen spread across the tundra. Travelers interested in arctic history will be able to explore the Heritage Centre, the Hamlet Centre, and the Northwest Passage Territorial Trail during their visit. As temperatures get warmer, other activities can be enjoyed such as hiking, fishing, bird watching, and ATV riding. In addition to these activities, visitors will also have the opportunity to see plenty of arctic wildlife, and can spend time at the Queen Maud Migratory Bird Sanctuary located on the mainland.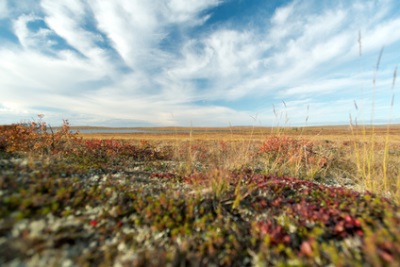 Language: Inuktitut, English
Currency: Canadian Dollar (CAD)
Gjoa Haven, Nunavut, Canada Weather
Jan
Feb
Mar
Apr
May
Jun
Jul
Aug
Sep
Oct
Nov
Dec
High
-22
-23
-13
3
21
39
53
48
35
19
-2
-15
Low
-34
-34
-26
-12
8
29
38
36
28
9
-14
-27
Average
-28
-29
-19
-4
15
34
46
42
32
14
-8
-21
Jan
Feb
Mar
Apr
May
Jun
Jul
Aug
Sep
Oct
Nov
Dec
High
-30
-31
-25
-16
-6
4
12
9
2
-7
-19
-26
Low
-37
-37
-32
-24
-13
-2
3
2
-2
-13
-26
-33
Average
-33
-34
-28
-20
-9
1
8
6
0
-10
-22
-29
Jan
Feb
Mar
Apr
May
Jun
Jul
Aug
Sep
Oct
Nov
Dec
Inches
.3
.3
.5
.5
.5
.6
.8
1.1
1
1
.4
.3
Centimeters
1
1
1
1
1
2
2
3
3
3
1
1
Jan
Feb
Mar
Apr
May
Jun
Jul
Aug
Sep
Oct
Nov
Dec
Percent
62
65
67
74
88
88
84
89
87
87
74
68