Igloolik, Nunavut, Canada
To see discounted cruises that visit or depart from this port, use the Find a Bargain box on the left.
Igloolik is named after the sod houses that were originally in the area. The indigenous people are Inuit. The only Inuit circus, Artcirq, is based in this small city. There are also several non-indigenous establishments such as schools, clinics, and the Igloolik Research Center, which focuses on documenting Inuit knowledge and technology as well as weather data.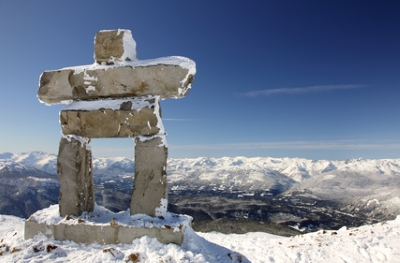 Language: Inuktitut
Currency: Canadian dollar
Igloolik, Nunavut, Canada Weather
Jan
Feb
Mar
Apr
May
Jun
Jul
Aug
Sep
Oct
Nov
Dec
High
-28
-28
-24
-14
-4
3.8
11
8.2
1.6
-5
-15
-23
Low
-34
-35
-31
-23
-11
--
3.6
2.3
-2
-10
-22
-30
Average
-31
-31
-28
-19
-8
1.2
7.4
5.3
--
-8
-19
-26
Jan
Feb
Mar
Apr
May
Jun
Jul
Aug
Sep
Oct
Nov
Dec
High
-33
-33
-31
-26
-20
-16
-12
-13
-17
-21
-26
-31
Low
-37
-37
-35
-31
-24
--
-16
-17
-19
-23
-30
-34
Average
-35
-35
-33
-28
-22
-17
-14
-15
--
-22
-28
-32
Jan
Feb
Mar
Apr
May
Jun
Jul
Aug
Sep
Oct
Nov
Dec
Inches
0
0
0
0.1
0.2
8.9
28.
32.
15.
1.1
0
0
Centimeters
0
0
0
0
1
23
71
81
38
3
0
0
Jan
Feb
Mar
Apr
May
Jun
Jul
Aug
Sep
Oct
Nov
Dec
Days
0
0
0
1
1
4
9
9
5
1
0
0
Jan
Feb
Mar
Apr
May
Jun
Jul
Aug
Sep
Oct
Nov
Dec
Percent
73
80
73
73
73
79
79
79
79
79
81
78