Kejser Franz Josef Fjord
To see discounted cruises that visit or depart from this port, use the Find a Bargain box on the left.
Kejser Franz Josef is a large fjord system found in the Northeast Greenland National Park. The recognizable "Devil's Castle", a reddish mountain with diagonal stripes across the face, can be seen as you sail from the Greenland Sea through the mouth of the fjord in Foster Bay.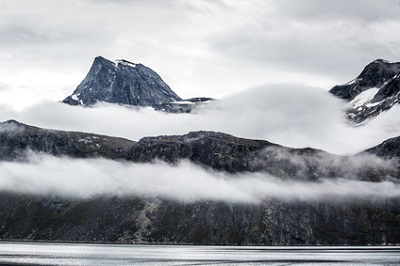 Language: N/A
Currency: N/A
Kejser Franz Josef Fjord Weather
Jan
Feb
Mar
Apr
May
Jun
Jul
Aug
Sep
Oct
Nov
Dec
Average
-10
-17
-14
-9
16
31
36
33
25
8
-2
-7
Jan
Feb
Mar
Apr
May
Jun
Jul
Aug
Sep
Oct
Nov
Dec
Average
-23
-27
-26
-23
-9
-1
2
1
-4
-13
-19
-22
Jan
Feb
Mar
Apr
May
Jun
Jul
Aug
Sep
Oct
Nov
Dec
Inches
1.1
.6
.6
.3
.5
.5
.6
1.4
1.2
.8
.8
.9
Centimeters
3
2
2
1
1
1
2
4
3
2
2
2
Jan
Feb
Mar
Apr
May
Jun
Jul
Aug
Sep
Oct
Nov
Dec
Percent
77
75
77
74
81
79
83
83
75
71
77
78