Melville Bay, Greenland
To see discounted cruises that visit or depart from this port, use the Find a Bargain box on the left.
Melville Bay is a largely ice covered area with small scattered islands. The language of the Inuit people living on these islands is significantly different to the dialect of southern Greenland because of their isolation from the rest of Greenland. Though the weather conditions can be harsh, they are favorable to the plentiful wildlife that lives in Melville Bay. The narwhal and belugas take advantage of the cracks caused by the rough winds. Polar bears can be seen using these conditions to their advantage as well for hunting year round. The bay never fully defrosts during the summer because of its position high on the northwestern coast of Greenland.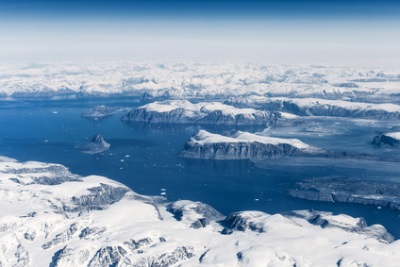 Language: North Greenlandic
Currency: N/A
Melville Bay, Greenland Weather
Jan
Feb
Mar
Apr
May
Jun
Jul
Aug
Sep
Oct
Nov
Dec
High
2
--
--
12
29
39
45
44
36
27
17
8
Low
-4
-8
-9
2
21
32
37
38
31
23
12
2
Average
--
-3
-4
7
25
36
42
41
34
25
15
6
Jan
Feb
Mar
Apr
May
Jun
Jul
Aug
Sep
Oct
Nov
Dec
High
-17
--
--
-11
-2
4
7
7
2
-3
-8
-13
Low
-20
-22
-23
-17
-6
0
3
3
-1
-5
-11
-17
Average
--
-19
-20
-14
-4
2
6
5
1
-4
-9
-14
Jan
Feb
Mar
Apr
May
Jun
Jul
Aug
Sep
Oct
Nov
Dec
Inches
.5
.5
.5
.5
.6
.5
1
1.1
1.2
1.1
1.1
.6
Centimeters
1
1
1
1
2
1
3
3
3
3
3
2
Jan
Feb
Mar
Apr
May
Jun
Jul
Aug
Sep
Oct
Nov
Dec
Percent
87
84
88
89
89
89
86
88
82
79
84
86