Neum, Bosnia and Herzegovina
To search for discounted cruises that visit or depart from this port, please make your selections in the Find a Bargain box on the left and click "Show Me the Deals!"
Neum is a resort town located on the Adriatic sea and is the only access point via sea into Bosnia and Herzegovina. Visitors will find that this town offers many warm summer days and a short, mild winter. Perfect conditions for a beachside getaway. Neum is also a great jumping point for travelers looking to go on excursions to nearby destinations such as Dubrovnik and Korcula. Other must-do activities include a tour of the Neum hinterlands, a visit to the vineyard and vintage, and a journey through the olive plantations.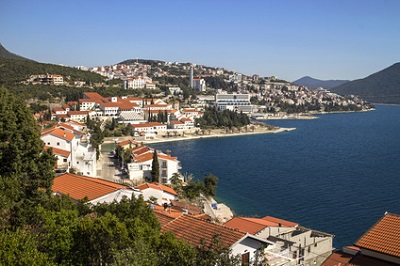 Language: Croatian, Bosnian
Currency: Bosnia and Herzegovina convertible mark (BAM)
Neum, Bosnia and Herzegovina Weather
Jan
Feb
Mar
Apr
May
Jun
Jul
Aug
Sep
Oct
Nov
Dec
Average
42
45
50
56
65
72
78
77
71
61
50
44
Jan
Feb
Mar
Apr
May
Jun
Jul
Aug
Sep
Oct
Nov
Dec
Average
6
7
10
13
18
22
26
25
22
16
10
7
Jan
Feb
Mar
Apr
May
Jun
Jul
Aug
Sep
Oct
Nov
Dec
Inches
6.6
6
5.2
5.1
3.9
3.2
2.1
2.7
4.1
5.9
8.5
8.3
Centimeters
17
15
13
13
10
8
5
7
10
15
22
21
Jan
Feb
Mar
Apr
May
Jun
Jul
Aug
Sep
Oct
Nov
Dec
Percent
73
70
72
74
75
71
65
66
73
78
77
73