New York (Manhattan), NY
To see discounted cruises that visit or depart from this port, use the Find a Bargain box on the left.
Cruises from New York (Manhattan) depart year-round.
Sailing in or out of New York Harbor is an unforgettable experience -- your ship glides past the familiar skyline and, of course, the Statue of Liberty. New York offers an endless array of things to do: Visit fabulous museums, window-shop along Fifth Avenue, stroll Central Park, ride to the 86th-floor observatory of the Empire State Building or catch a Broadway show. Or, soak up the sights and sounds of one of its neighborhoods, whether it's avant-garde Greenwich Village, stylish SoHo, bustling Chinatown or the fashionable Upper West Side.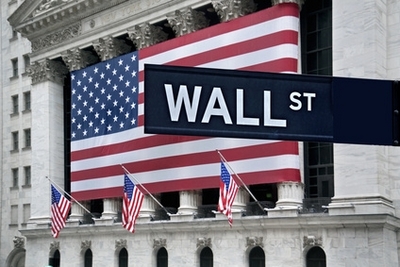 Language: English
Currency: US dollar (US$)
Driving Directions and Parking Information
New York City Passenger Ship Terminal
711 12th Avenue
New York, NY 10019
The New York City Passenger Ship Terminal is located 15 miles from Newark International Airport, 15 miles from LaGuardia Airport and 20 miles from JFK International Airport.
From outside New York City - Take the New Jersey Turnpike North/South to the Lincoln Tunnel. Take the Lincoln Tunnel to New York City. Go north on 12th Avenue to 55th Street. Go west on 55th Street. Proceed to Pier 88/90/92.
From John F. Kennedy Airport - Take the ramp toward Airport Exit/Other Terminals. Stay straight and get on the JFK Expressway. Merge onto I-678 N/Van Wyck Expressway. Then, merge onto Grand Central Parkway W via exit 10. Take the I-495 W exit. Merge onto I-495 W/Long Island Expressway via exit 10W. Take the I-278 W exit, toward Brooklyn-Queens Expressway/Brooklyn. Merge onto I-495 W via the exit on the left toward Midtown Tunnel/Manhattan. Keep left at the fork in the ramp. Stay straight to go onto Queens Midtown Tunnel Exit. Turn right onto E 34th St. Turn right onto 12th Ave/NY-9A N/West Side Highway. Turn left onto W 55th St. Proceed to Pier 88/90/92.
New York (Manhattan), NY Weather
Jan
Feb
Mar
Apr
May
Jun
Jul
Aug
Sep
Oct
Nov
Dec
High
38
40
50
61
72
80
85
84
76
65
54
43
Low
26
27
35
44
54
63
69
67
60
50
41
31
Jan
Feb
Mar
Apr
May
Jun
Jul
Aug
Sep
Oct
Nov
Dec
High
3
4
10
16
22
27
29
29
24
18
12
6
Low
-3
-3
2
7
12
17
21
19
16
10
5
-1
Jan
Feb
Mar
Apr
May
Jun
Jul
Aug
Sep
Oct
Nov
Dec
Inches
4
3
4
4
4
4
4
4
4
3
4
4
Centimeters
10
8
10
10
10
10
10
10
10
8
10
10
Jan
Feb
Mar
Apr
May
Jun
Jul
Aug
Sep
Oct
Nov
Dec
Days
11
10
11
11
11
10
11
10
8
8
9
10
Jan
Feb
Mar
Apr
May
Jun
Jul
Aug
Sep
Oct
Nov
Dec
Percent
67
67
66
64
72
74
74
76
78
75
72
69