Nome, AK
To see discounted cruises that visit or depart from this port, use the Find a Bargain box on the left.
Once the largest city in Alaska, Nome attracted pioneers from miles around during the gold rush. The legacy of the Alaska Gold Rush remains today, adding a colorful chapter to Nome's 100-year history. The city is now the commercial hub of northwestern Alaska, as well as the site for the finish of the 1,049-mile Iditarod Trail Sled Dog Race from Anchorage each March. Surrounded by wilderness and unabashed beauty, Nome attracts visitors each year by offering trophy salmon fishing, gold mining tours and spectacular views of the Auroras Borealis (Northern Lights).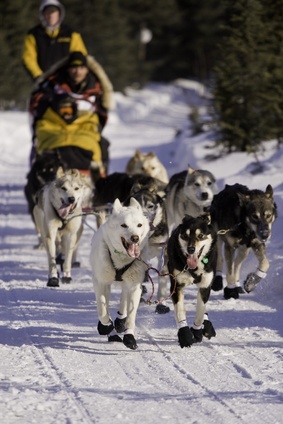 Language: English
Currency: US dollar (US$)
Driving Directions and Parking Information
Port of Nome
307 Belmont St
Nome, AK 99762
The Port of Nome is located approximately two minutes from the Nome Airport.
Exit the airport then head east on Seppala Dr toward Port Road for half a mile, then turn right onto Belmont St to the Port of Nome.
Nome, AK Weather
Jan
Feb
Mar
Apr
May
Jun
Jul
Aug
Sep
Oct
Nov
Dec
High
14
12
17
26
42
53
57
56
48
34
23
14
Low
--
-3
5
11
30
39
45
44
36
22
10
3
Average
7
5
9
19
36
46
51
50
43
28
16
7
Jan
Feb
Mar
Apr
May
Jun
Jul
Aug
Sep
Oct
Nov
Dec
High
-10
-11
-8
-3
6
12
14
13
9
1
-5
-10
Low
--
-19
-15
-12
-1
4
7
7
2
-6
-12
-16
Average
-14
-15
-13
-7
2
8
11
10
6
-2
-9
-14
Jan
Feb
Mar
Apr
May
Jun
Jul
Aug
Sep
Oct
Nov
Dec
Inches
1
1
1
1
1
1
2
3
2
1
1
1
Centimeters
3
3
3
3
3
3
5
8
5
3
3
3
Jan
Feb
Mar
Apr
May
Jun
Jul
Aug
Sep
Oct
Nov
Dec
Days
11
8
10
9
8
9
13
16
14
11
12
10
Jan
Feb
Mar
Apr
May
Jun
Jul
Aug
Sep
Oct
Nov
Dec
Percent
75
73
74
79
80
81
86
88
84
80
77
75