Nosy Mitsio, Madagascar
To see discounted cruises that visit or depart from this port, use the Find a Bargain box on the left.
Located off the northwest coast of Madagascar, Nosy Mitsio is recognized as a popular dive site for adventurers looking for largely undisturbed destinations. The white sandy beaches and crystal clear waters are backed by swaying coconut palms, and the reefs are full of various marine life. Sightings of dolphins, rays, and a plethora of colorful fish are common. Seabird nesting colonies make their home on Nosy Mitsio as well. In terms of human population, the island is inhabited only a few small family villages, and is one of approximately a dozen islands in the archipelago.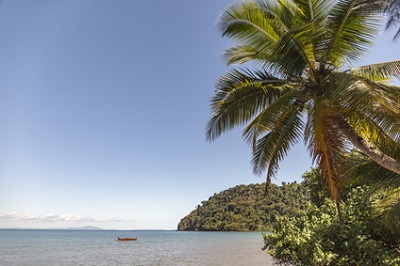 Language: French, Malagasy
Currency: Malagasy ariary (MGA)
Nosy Mitsio, Madagascar Weather
Jan
Feb
Mar
Apr
May
Jun
Jul
Aug
Sep
Oct
Nov
Dec
Average
81
81
82
82
80
77
76
77
79
82
83
82
Jan
Feb
Mar
Apr
May
Jun
Jul
Aug
Sep
Oct
Nov
Dec
Average
27
27
28
28
27
25
24
25
26
28
28
28
Jan
Feb
Mar
Apr
May
Jun
Jul
Aug
Sep
Oct
Nov
Dec
Inches
19
18
11
4.2
.7
.6
.4
.5
.4
1.3
4.1
11
Centimeters
48
46
28
11
2
2
1
1
1
3
10
28
Jan
Feb
Mar
Apr
May
Jun
Jul
Aug
Sep
Oct
Nov
Dec
Days
--
--
10
7.5
1.7
1.4
.9
1
1
2.5
7
--