Omoa, Marquesas Islands, French Polynesia
To search for discounted cruises that visit or depart from this port, please make your selections in the Find a Bargain box on the left and click "Show Me the Deals!"
The tiny village of Omoa is situated on Fatu Hiva, the southernmost island of the Marquesas archipelago. The area is wild and beautiful; jungle greenery begins at the water's edge and rambles across ravines, deep gorges and luxuriant valleys. The church in Omoa presents a picturesque scene. A path to the village of Hanavave, three miles away, winds over the mountains and offers a challenging hike and panoramic views.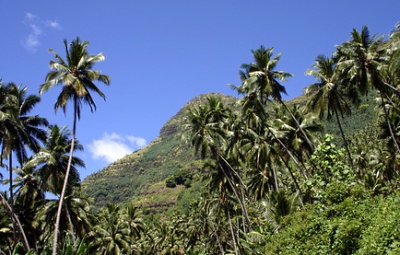 Language: French, Tahitian
Currency: CFP franc (XPF)