Pearl Islands, Panama
To see discounted cruises that visit or depart from this port, use the Find a Bargain box on the left.
Rich in history and natural beauty, the Pearl Islands are a group of more than 100 islands (many tiny and uninhabited) that lie about 30 miles off the Pacific coast of Panama. Spanish Conquistadors settled the islands in the 16th century, in search of fortune, glory, and the archipelago's coveted pearls. During this period Isla Contadora, or "Counting Island," became the central point where pearls from around the region were sent to be counted, registered, and shipped to Spain. Today, Isla Contadora is the most notable of the Pearl Islands and is famous for its luxury resorts, upscale dining and shopping options, gorgeous beaches, and orchid-strewn highlands. Another prominent island is Isla del Rey, which is larger than all the other islands combined and has several towns, most notably San Miguel.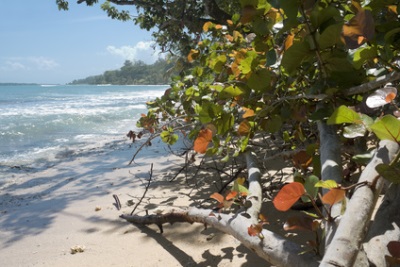 Language: Spanish
Currency: Panamanian Balboa (PAB)