Qaanaaq (Thule), Greenland
To see discounted cruises that visit or depart from this port, use the Find a Bargain box on the left.
Qaanaaq is one of the northernmost inhabited places on the Earth with a population of around 1,000. It was the first part of Greenland to be colonized by Inuits from the west. Hunting for seals, whales and polar bears is the main occupation in the town and the surrounding settlements. Dog sledding, ice fishing and hiking are popular activities here, as well as exploring the town's Inuit culture.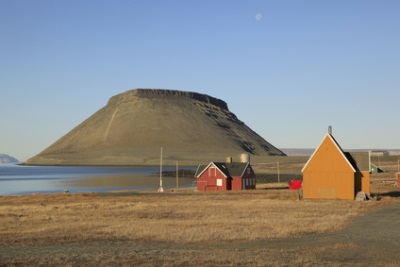 Language: Greenlandic, Danish
Currency: Danish Krone (DKK)
Qaanaaq (Thule), Greenland Weather
Jan
Feb
Mar
Apr
May
Jun
Jul
Aug
Sep
Oct
Nov
Dec
Average
-19
-22
-21
-8
14
30
36
34
22
6
-8
-16
Jan
Feb
Mar
Apr
May
Jun
Jul
Aug
Sep
Oct
Nov
Dec
Average
-28
-30
-29
-22
-10
-1
2
1
-6
-14
-22
-27
Jan
Feb
Mar
Apr
May
Jun
Jul
Aug
Sep
Oct
Nov
Dec
Inches
1
1
1
1
1
1
1
1
1
1
1
1
Centimeters
3
3
3
3
3
3
3
3
3
3
3
3
Jan
Feb
Mar
Apr
May
Jun
Jul
Aug
Sep
Oct
Nov
Dec
Percent
64
63
63
62
65
71
73
74
71
70
67
67