Scoresbysund Fjord System
To see discounted cruises that visit or depart from this port, use the Find a Bargain box on the left.
Scoresbysund Fjord System, which extends 217 miles inland and offers spectacular scenery and tranquil surroundings, is the biggest fjord system in the world. The waters are scattered with large icebergs, and mountains rise out of the system to an altitude of more than 8,000 feet above sea level. Spot wildlife such as all-white Arctic hares, snowy owls, lemmings, ptarmigans, falcons or the very rare Arctic wolf.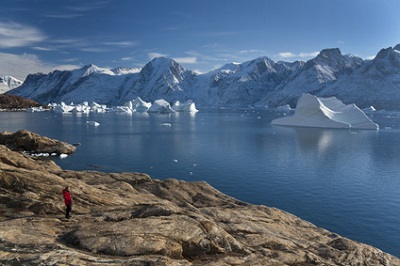 Language: Greenlandic, Danish
Currency: Danish Krone (DKK)
Scoresbysund Fjord System Weather
Jan
Feb
Mar
Apr
May
Jun
Jul
Aug
Sep
Oct
Nov
Dec
High
10
9
9
18
30
40
45
44
36
25
16
10
Low
2
1
0
9
23
33
38
37
30
19
9
2
Average
7
6
5
14
27
37
42
41
33
22
13
7
Jan
Feb
Mar
Apr
May
Jun
Jul
Aug
Sep
Oct
Nov
Dec
High
-12
-13
-13
-8
-1
4
7
7
2
-4
-9
-12
Low
-17
-17
-18
-13
-5
1
3
3
-1
-7
-13
-17
Average
-14
-14
-15
-10
-3
3
6
5
1
-6
-11
-14
Jan
Feb
Mar
Apr
May
Jun
Jul
Aug
Sep
Oct
Nov
Dec
Days
0
0
0
0
2
5
10
12
8
1
0
1