South Shetland Islands
To see discounted cruises that visit or depart from this port, use the Find a Bargain box on the left.
Located less than 75 miles north of the Antarctic Peninsula, the South Shetland Islands have been navigated since the turn of the 17th century by whalers, seal hunters and Antarctic explorers. Most visitors to the Islands stop on King George Island, the largest island in the archipelago and the site of the first overwinter stay by humans in Antarctica. King George Island features a small airfield, used by the scientists from the many research bases in the Islands, and a permanent village, including a Russian Orthodox church and the southernmost lighthouse in the world. It is also the site of the Antarctica Marathon, which is held every spring. Visitors to the South Shetland Islands can expect to see steep icy cliffs and colonies of seals, seabirds and penguins. More remote islands include the volcanic Deception Island and the fog-shrouded Elephant Island, rounding out a uniquely Antarctic landscape.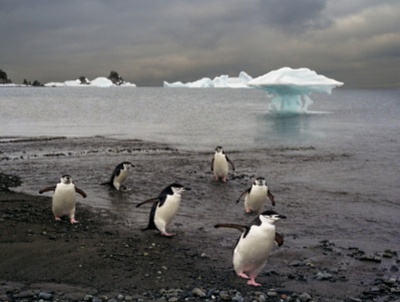 Language: N/A
Currency: N/A
South Shetland Islands Weather
Jan
Feb
Mar
Apr
May
Jun
Jul
Aug
Sep
Oct
Nov
Dec
Average
33
33
32
30
24
23
19
21
24
28
30
32
Jan
Feb
Mar
Apr
May
Jun
Jul
Aug
Sep
Oct
Nov
Dec
Average
1
1
0
-1
-4
-5
-7
-6
-4
-2
-1
0
Jan
Feb
Mar
Apr
May
Jun
Jul
Aug
Sep
Oct
Nov
Dec
Inches
2
3
3
3
2
2
2
3
2
2
2
2
Centimeters
5
8
8
8
5
5
5
8
5
5
5
5