Thursday Island, Australia
To search for discounted cruises that visit or depart from this port, please make your selections in the Find a Bargain box on the left and click "Show Me the Deals!"
Thursday Island, or "TI" as it is usually known, is the best known of the Torres Strait islands. At one time Thursday Island was a major pearling center, and pearlers' cemeteries tell the hard tale of this dangerous occupation. Some pearls are still produced here, from seeded "culture farms."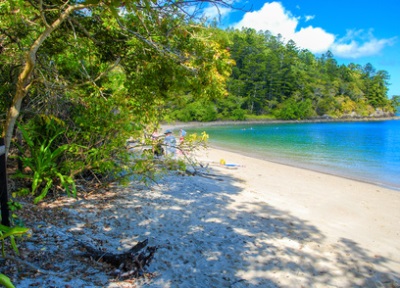 Language: English
Currency: Australian dollar (AUD)
Thursday Island, Australia Weather
Jan
Feb
Mar
Apr
May
Jun
Jul
Aug
Sep
Oct
Nov
Dec
High
86
85
85
85
84
83
82
82
84
86
88
88
Low
77
76
76
76
76
74
73
73
74
76
77
78
Average
81
81
81
81
80
79
77
78
79
81
83
83
Jan
Feb
Mar
Apr
May
Jun
Jul
Aug
Sep
Oct
Nov
Dec
High
30
29
29
29
29
28
28
28
29
30
31
31
Low
25
24
24
24
24
23
23
23
23
24
25
26
Average
27
27
27
27
27
26
25
26
26
27
28
28
Jan
Feb
Mar
Apr
May
Jun
Jul
Aug
Sep
Oct
Nov
Dec
Inches
17
15
15
8
2
1
1
1
0
1
2
9
Centimeters
43
38
38
20
5
3
3
3
0
3
5
23