Torghattaen Island, Norway
To see discounted cruises that visit or depart from this port, use the Find a Bargain box on the left.
Torghatten Island, in the land of the midnight sun, is full of remarkable geological features, including an immense hole eroded through the mountain's rock face. According to legend, it was formed when a troll shot an arrow while pursuing an enemy. Take a cruise along the island's shores and search for wildlife, including birds and perhaps orca whales, as you drift through these beautiful waters.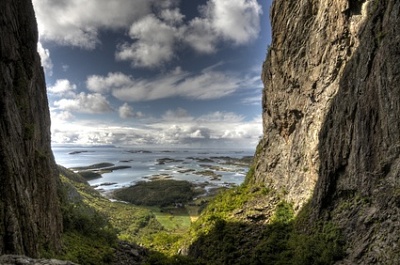 Language: Norwegian
Currency: Norwegian Krone (NOK)