Trois-Rivieres, QC, Canada
To see discounted cruises that visit or depart from this port, use the Find a Bargain box on the left.
Trois-Rivieres is the second oldest city in Quebec, and is located about halfway between Montreal and Quebec City. Visitors can explore the Quebec Museum of Folk Culture with exhibits of pop culture or head over to the Old Prison of Trois -Rivieres, an old jail that opened in the 1800s. Guests to the prison will get a tour of the grounds and have the opportunity to serve a one-night sentence with their group. There is also the Grand Prix de Trois-Rivieres every August, where the city showcases auto races for the weekend. Visitors looking for a bit more history or a relaxing activity should taka stroll through the old city, or "vieille-ville" along rue des Ursulines to see the picturesque scenery Trois-Rivieres has to offer.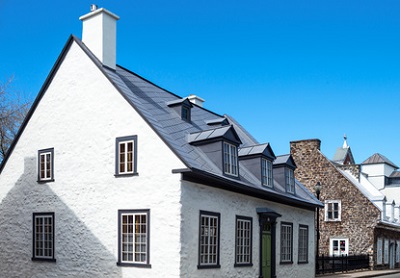 Language: French, English
Currency: Canadian Dollar (CAD)
Trois-Rivieres, QC, Canada Weather
Jan
Feb
Mar
Apr
May
Jun
Jul
Aug
Sep
Oct
Nov
Dec
High
20
23
34
48
63
74
78
76
67
53
39
24
Low
1
1
15
29
41
52
57
55
45
36
25
9
Average
10
12
24
38
52
63
67
65
56
44
32
16
Jan
Feb
Mar
Apr
May
Jun
Jul
Aug
Sep
Oct
Nov
Dec
High
-7
-5
1
9
17
23
26
24
19
12
4
-4
Low
-17
-17
-9
-2
5
11
14
13
7
2
-4
-13
Average
-12
-11
-4
3
11
17
19
18
13
7
0
-9
Jan
Feb
Mar
Apr
May
Jun
Jul
Aug
Sep
Oct
Nov
Dec
Inches
3.2
2.4
2.4
2.9
3.3
3.8
3.9
4.3
4
3.6
4
2.9
Centimeters
8
6
6
7
8
10
10
11
10
9
10
7
Jan
Feb
Mar
Apr
May
Jun
Jul
Aug
Sep
Oct
Nov
Dec
Days
8.6
7.1
6.6
7.8
8.5
7.7
7.8
8.2
8.4
7.7
8.4
8.2
Jan
Feb
Mar
Apr
May
Jun
Jul
Aug
Sep
Oct
Nov
Dec
Percent
79
79
76
71
67
69
72
71
75
74
78
81