Ua Pou, Marquesas Islands, French Polynesia
To see discounted cruises that visit or depart from this port, use the Find a Bargain box on the left.
Ua Pou, the third-largest island in the Marquesas archipelago, has one of the earth's most dramatic skylines. The fantastic spires of Ua Pou were formed by subterranean magma hardening as it was pushed slowly above the surface. Strange obelisk-shaped columns give the island its name -- the Pillars. These spires stand majestically over the anchorage, as at Hakahau and Hakahetau.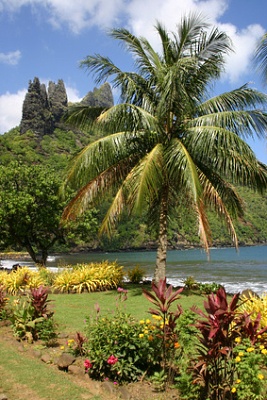 Language: French
Currency: CFP franc (XPF)