Weddell Sea, Antarctica
To see discounted cruises that visit or depart from this port, use the Find a Bargain box on the left.
The Weddell Sea is a beautiful landscape of natural ice sculptures. The huge icebergs and endless icecaps that form here are beyond compare anywhere else. As you sail along in the enchanting quiet, you will see many wildlife species like the Fur Seals, Albatross, large penguin colonies, and other giant Petrels. The real beauty is the Weddell Seal. This animal can remain underwater for over an hour and has special teeth that allow it to cut holes in thick ice so it can keep access to the sea year-round. Be sure to bring your camera on this journey, so you can take back a piece of the treasure that is the Weddell Sea.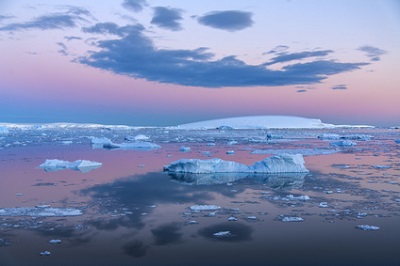 Language: N/A
Currency: N/A
Weddell Sea, Antarctica Weather
Jan
Feb
Mar
Apr
May
Jun
Jul
Aug
Sep
Oct
Nov
Dec
High
37
37
35
31
27
23
21
22
26
31
32
36
Low
31
31
29
24
19
14
11
12
17
23
25
30
Average
34
34
32
27
23
18
16
17
21
27
28
33
Jan
Feb
Mar
Apr
May
Jun
Jul
Aug
Sep
Oct
Nov
Dec
High
3
3
2
-1
-3
-5
-6
-6
-3
-1
0
2
Low
-1
-1
-2
-4
-7
-10
-12
-11
-8
-5
-4
-1
Average
1
1
0
-3
-5
-8
-9
-8
-6
-3
-2
1
Jan
Feb
Mar
Apr
May
Jun
Jul
Aug
Sep
Oct
Nov
Dec
Inches
2.3
2.1
2.7
2
.2
.3
.6
1
.9
4.3
3.8
2
Centimeters
6
5
7
5
1
1
2
3
2
11
10
5
Jan
Feb
Mar
Apr
May
Jun
Jul
Aug
Sep
Oct
Nov
Dec
Percent
83
85
87
87
84
89
88
87
89
86
84
84