Alotau (Milne Bay), Papua New Guinea
To see discounted cruises that visit or depart from this port, use the Find a Bargain box on the left.
When cruise ships dock at lush Alotau they are greeted by the outstanding friendliness of the locals. Tourist traps are rare, as most of the items sold in Alotau are useful things that are used daily in the village. It is well known for being one of the friendliest and safest places in Papua New Guinea. Village stands sell a vast array of tropical produce, seafood, and handmade crafts.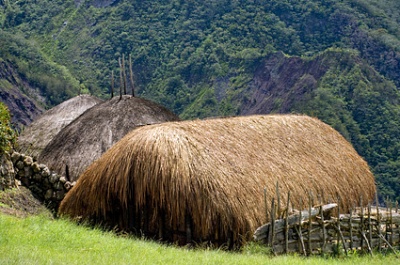 Language: Pidgin
Currency: Papua New Guinea Kina (PGK)
Alotau (Milne Bay), Papua New Guinea Weather
Jan
Feb
Mar
Apr
May
Jun
Jul
Aug
Sep
Oct
Nov
Dec
High
86
86
84
84
82
82
82
82
84
84
86
86
Low
73
73
73
73
73
72
72
72
72
72
72
73
Jan
Feb
Mar
Apr
May
Jun
Jul
Aug
Sep
Oct
Nov
Dec
High
30
30
29
29
28
28
28
28
29
29
30
30
Low
23
23
23
23
23
22
22
22
22
22
22
23
Jan
Feb
Mar
Apr
May
Jun
Jul
Aug
Sep
Oct
Nov
Dec
Inches
9
9
9
10
9
8
8
7
9
9
6
7
Centimeters
23
23
23
25
23
20
20
18
23
23
15
18
Jan
Feb
Mar
Apr
May
Jun
Jul
Aug
Sep
Oct
Nov
Dec
Days
22
21
22
20
18
15
15
13
15
15
15
18