Sept-Iles, QC, Canada
To see discounted cruises that visit or depart from this port, use the Find a Bargain box on the left.
Named for its location facing an archipelago of seven islands and set at the north shore of the Saint Lawrence River, Sept-Iles is one of the sunniest regions in Quebec. This city is surrounded by unspoiled nature and is protected from the sea winds by the surrounding islands. Visitors can explore parks near the city such as Aylmer-Whittom where a miniature village can be seen filled with squirrels and various birds. There are also multiple beach fronts that stretch for miles across the coast for those interested in a little sun and bird watching. It is the ideal location for travelers looking to go on an outdoor adventure.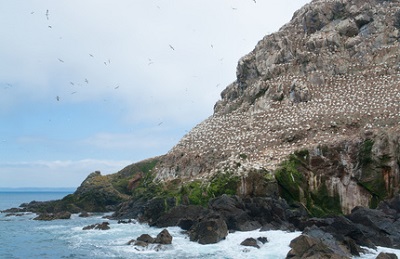 Language: French
Currency: Canadian Dollar (CAD)
Sept-Iles, QC, Canada Weather
Jan
Feb
Mar
Apr
May
Jun
Jul
Aug
Sep
Oct
Nov
Dec
High
14
17
28
39
51
61
67
66
57
46
33
21
Low
-5
-2
10
25
35
44
51
49
41
31
20
4.5
Average
4
7
19
32
43
53
59
58
49
38
26
13
Jan
Feb
Mar
Apr
May
Jun
Jul
Aug
Sep
Oct
Nov
Dec
High
-10
-8
-2
4
11
16
19
19
14
8
1
-6
Low
-21
-19
-12
-4
2
7
11
9
5
-1
-7
-15
Average
-16
-14
-7
0
6
12
15
14
9
3
-3
-11
Jan
Feb
Mar
Apr
May
Jun
Jul
Aug
Sep
Oct
Nov
Dec
Inches
3
2
3
3
3
4
4
3
4
4
4
4
Centimeters
8
5
8
8
8
10
10
8
10
10
10
10
Jan
Feb
Mar
Apr
May
Jun
Jul
Aug
Sep
Oct
Nov
Dec
Days
1
1
4
7
13
13
16
14
13
14
8
2
Jan
Feb
Mar
Apr
May
Jun
Jul
Aug
Sep
Oct
Nov
Dec
Percent
87
85
79
77
74
73
77
77
80
80
81
86