Celukan Bawang, Indonesia
To see discounted cruises that visit or depart from this port, use the Find a Bargain box on the left.
The main cargo port of northern Bali, Celukan Bawang is a surprisingly peaceful town on a picturesque bay. Lovely black sand beaches welcome sunbathers, as well as surfers from around the world in the case of Kuta Beach. For those wishing for time on land, Celukan Bawang offers fantastic shopping along with the delights of Balinese cuisine.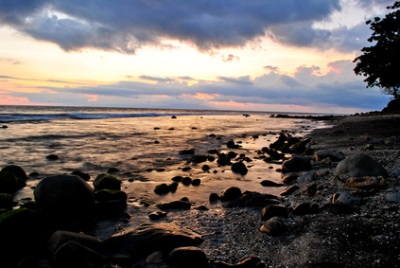 Language: Indonesian
Currency: Indonesian Rupiah (IDR)
Celukan Bawang, Indonesia Weather
Jan
Feb
Mar
Apr
May
Jun
Jul
Aug
Sep
Oct
Nov
Dec
High
86
86
87
87
86
85
83
83
85
86
87
86
Low
78
78
78
78
78
77
76
76
76
77
78
78
Average
83
83
83
83
82
81
80
80
81
82
83
83
Jan
Feb
Mar
Apr
May
Jun
Jul
Aug
Sep
Oct
Nov
Dec
High
30
30
31
31
30
29
28
28
29
30
31
30
Low
26
26
26
26
26
25
24
24
24
25
26
26
Average
28
28
28
28
28
27
27
27
27
28
28
28
Jan
Feb
Mar
Apr
May
Jun
Jul
Aug
Sep
Oct
Nov
Dec
Inches
13
11
8.4
3.7
3
2.8
2
.9
1.6
3.6
6.1
11
Centimeters
33
28
21
9
8
7
5
2
4
9
15
28
Jan
Feb
Mar
Apr
May
Jun
Jul
Aug
Sep
Oct
Nov
Dec
Percent
80
80
80
80
75
75
75
70
70
70
75
75