Pago Pago, American Samoa
To see discounted cruises that visit or depart from this port, use the Find a Bargain box on the left.
During World War II, thousands of marines trained on the idyllic isles of American Samoa. Today, the natives are U.S. nationals, but not citizens. The isle Tutuila, which features splendid Pago Pago harbor, is a submerged crater that collapsed millions of years ago.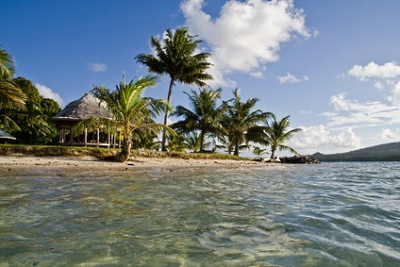 Language: Samoan, English
Currency: US dollar (US$)
Pago Pago, American Samoa Weather
Jan
Feb
Mar
Apr
May
Jun
Jul
Aug
Sep
Oct
Nov
Dec
High
87
87
87
86
85
84
83
83
85
85
86
86
Low
76
76
76
76
76
76
75
75
75
76
76
76
Average
81
82
82
81
81
80
79
79
80
81
81
81
Jan
Feb
Mar
Apr
May
Jun
Jul
Aug
Sep
Oct
Nov
Dec
High
31
31
31
30
29
29
28
28
29
29
30
30
Low
24
24
24
24
24
24
24
24
24
24
24
24
Average
27
28
28
27
27
27
26
26
27
27
27
27
Jan
Feb
Mar
Apr
May
Jun
Jul
Aug
Sep
Oct
Nov
Dec
Inches
14
13
11
13
10
6
6
7
7
10
11
14
Centimeters
36
33
28
33
25
15
15
18
18
25
28
36
Jan
Feb
Mar
Apr
May
Jun
Jul
Aug
Sep
Oct
Nov
Dec
Days
25
22
23
22
21
19
19
18
17
22
21
23
Jan
Feb
Mar
Apr
May
Jun
Jul
Aug
Sep
Oct
Nov
Dec
Percent
83
83
83
84
83
81
79
80
80
82
82
82