AzAmazing Celebrations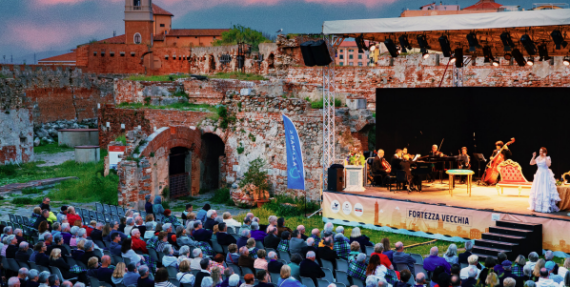 Enjoy an enriching performance that showcases the history of the Amazon, from indigenous civilizations to the Brazilian carnival in Manaus. Travel back to the Renaissance era in Livorno for an exclusive showing of La Traviata, a beautiful Italian opera featuring one of the most iconic, and tragic scores of all time. Delight in a private light and sound show performed by a local jazz ensemble band, with the wonderful Adelaide city skyline as a backdrop. No matter the voyage, these unapparelled experiences will be the highlight of your trip.
Best of all, AzAmazing Celebrations are included on all cruises except transatlantic crossings and voyages that are less than seven nights long. Reserve your seat by accessing the Shore Excursions section of your reservation at no additional cost.
To view a complete list of departure dates offering an AzAmazing Celebration, please click here.