Epicurean Expeditions by Atlas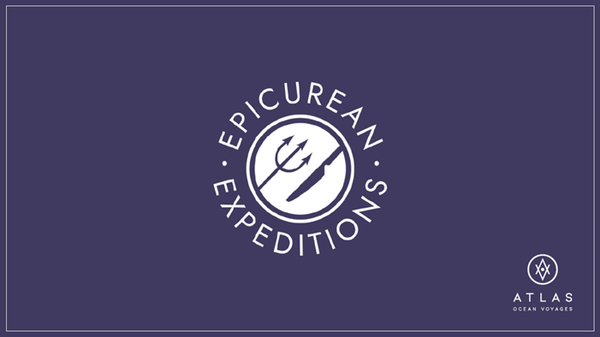 Onboard enrichment during Epicurean Expeditions will feature a Visiting Vintner, who may conduct a lecture and tasting to explain the subtleties of regional wines, from an aged Nebbiolo to a Beaujolais nouveau. A Gastronomic Guest – aboard every expedition – might be a renowned chef with a long history of cooking at Michelin-starred venues or a local culinary rock star skilled in the preparation of authentic, regional delicacies. In addition to demonstrations or interactive cooking classes, the Gastronomic Guest will participate, along with the ship's executive or sous chef, in the Yachtsman Cookoff – the Atlas version of a culinary "ironman" competition. They will also accompany all culinary-focused Cultural Immersion shore excursions, which are complimentary on every Epicurean Expedition. Depending on the itinerary, guests might sample tapas in Barcelona; explore a farmer's market in Corsica; or shop for chocolates and wine in Cinque Terre.
Epicurean Expeditions also include the Atlas Heritage Dining Experience and Josper Grill Dining Experience for no additional charge at the yacht's two open-air specialty dining venues. Alma means "soul" in Portuguese. Alma Alfresco is the outdoor area aft of the main restaurant. The Atlas Heritage Dining Experience showcases the culinary soul of Portugal with recipes passed down for generations and prepared using artisanal techniques. After serving a casual lunch poolside, 7-AFT Grill transforms into a chophouse by night. Here the finest cuts of steak and fresh seafood are seared to perfection on a legendary Josper grill. Founded in Spain in 1969, Josper has become the world leader in charcoal gastronomy.
To view a complete list of departure dates on ships currently offering this program, please click here.