Smithsonian Journeys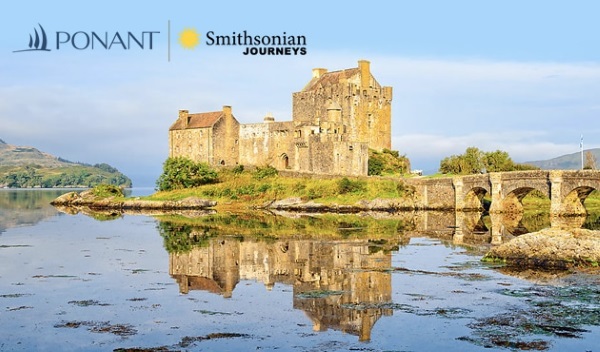 PONANT and Smithsonian Journeys, the travel program of the Smithsonian Institution, the world's largest museum, education, and research complex, are embarking on a new frontier together: a collection of unique travel experiences focused on culture, history, and the natural world that will launch in 2022. These curated itineraries celebrate our instinct to explore. Retrace the history of lost cities and ruined empires in ancient Greece; watch beluga whales breach at a special Icelandic sanctuary; marvel at the rich inheritance left to us in the form of glaciers and ice floe in Antarctica and the Arctic; or craft your own udon noodles for a savory bowl of ramen at a specialized school in Japan. Unexpected discoveries are to be found closer to home as well, such as in the serene Great Lakes, lush Costa Rica and Panama, and the pristine Caribbean Sea.
On each departure, Smithsonian Journeys Experts will host a series of enlightened conversations onboard. These passionate professionals – chosen for their expertise and ability to inspire – will explore the core themes of the Smithsonian and destinations with fellow travelers. Bespoke shore excursions are included in each port of call, providing ease and enrichment for every program. Picture visiting Santiago de Compostela on Easter Sunday with a European historian. Or traveling even further back in time as you stand on the ancient basalt rock of an Icelandic fjord with a geologist. Or touring the Smithsonian Tropical Research Institute with an ecologist studying the very same Panamanian rainforest that you will hike the next day.
Let your next exploration begin with PONANT and Smithsonian Journeys!
To view a complete list of departure dates currently offering this program, please click here.